This is my hubby and kids last week when we went to the park for a picnic lunch.
The temps were in the 60's and it felt so great!
-
-


Fast forward one week....
and this is the view out my back door this afternoon:
-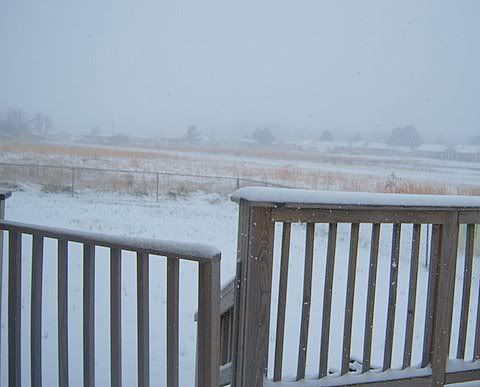 -
Is it really March? Or did I just dream that it was?